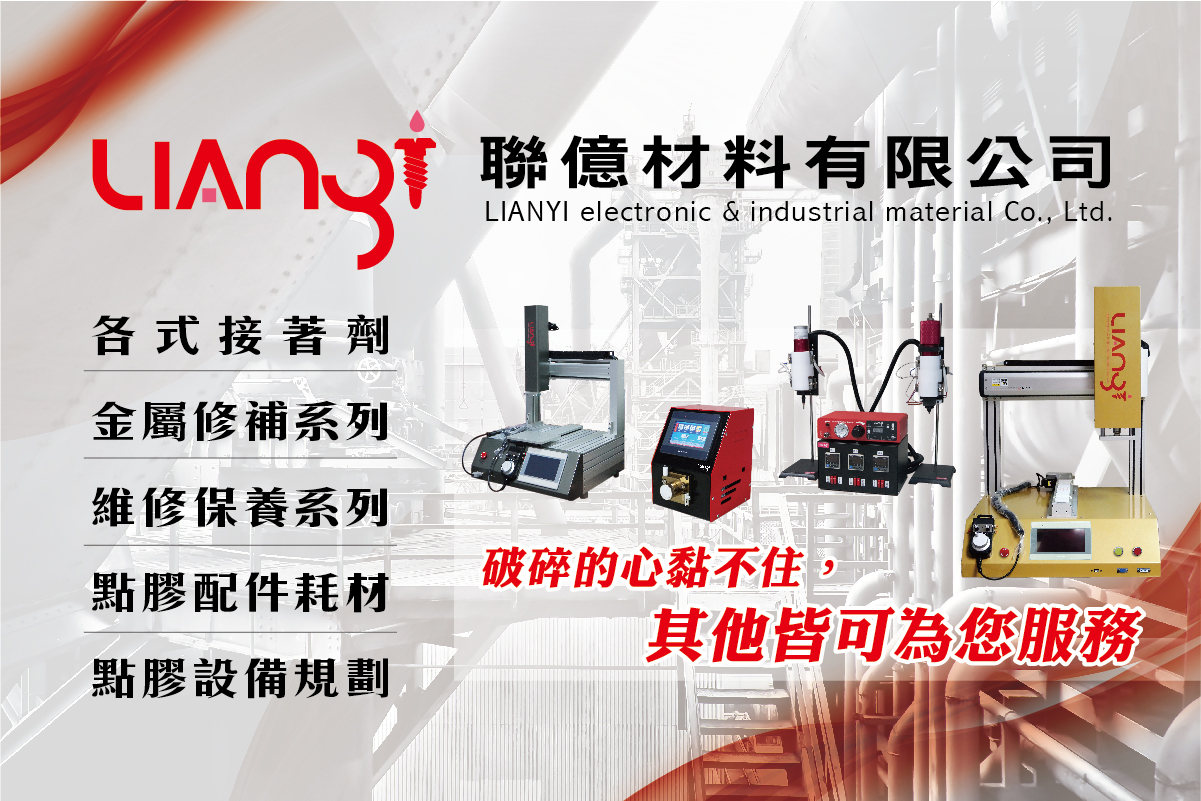 In
August 2008, LIANYI Electronic & Industrial Material Co., Ltd.  officially obtained the authorized regional agent of LOCTITE, and has an excellent management team. It adheres to the business philosophy of "belief, vision and execution" and pursues the sustainable operation and growth of the company; In addition to the overall operational stability, the profitability has also increased year by year, and it is one of the top performers for our country.
We provide general industrial use (including military, medical, aviation, marine, etc.) and various types of adhesives for electronic use, anti-Seize compounds series, portable UV lamps, twin-cylinder mixers, pressure cylinders, various types of dispensers, two-liquid mixers and UV dispensing equipment planning.
Its automatic dispensing equipment, the development of a new generation of visual program editing screen, human-machine touch panel, intuitive image command touch editing. It will greatly shorten the training and training time for operators and effectively achieve the flexible deployment mechanism of production line personnel. It is the best production tool for production line production units.
We also provides a variety of adhesive consulting services, if there are any types of colloids, any questions, please call or use E-Mail to ask, we will appoint professional and technical team to serve you wholeheartedly.
2020.07.02(Thu)~07.6(Mon)
2020 Tainan Automation Machinery & Intelligent Manufacturing Industry Show
electrically/thermally conductive adhesive
Automated Machinery Planning

Custom Automated Machinery